Aikido, Art, Writing, Philosophy and More
Welcome to my world
I'm a writer, artist, aikido instructor and historian of ideas - well, among other things. This is my personal website, where I present material about the subjects of interest to me. See the main categories at the top banner. I hope you will enjoy exploring it.

I've been around on the web since May 1995, when there was not much to be found on it, but everyone there had the tingling sensation of something spectacular beginning. We were not wrong.
Through the years, I've posted quite a lot on this website and others of mine, and I'm still not the least bit tired of it. For any artist, this instant connection to the world is the ideal forum. No longer being dependent on publishers and other go-betweens is a blessing I wouldn't have dreamed of before 1995. Let's hope it stays this way forever. It's true democracy at work, for the first time in history.
Painting Again
I've taken up oil painting again, after years and years of pausing. Suddenly in the summer of 2014, I find myself producing more canvases than I've done since the 1970's, and I love it! Click here to have a look at the first bunch, which is sort of a warm up session in just black and white, playing on the theme of hands.
Now in Color
My oil painting continues, and more colors get involved. So far, I stick to the theme of hands - and the bodies they are attached to. Additional paintings will be added to this page as soon as they are finished, until I change the theme.
Faces in Oil
Lately, my paintings zoom in from bodies to faces. Click here to see them.
Chapter One
Right now, I'm working on a new novel. I publish it here, chapter by chapter as they are written. Click here to have a look, and please let me know what you think about it.
My Books
I may be doing a lot of things, but primarily I'm a writer. Here is the webpage where I present all the books I've published in English so far.
My Online Fiction
On this website you can also find some of my short stories that have only been published here.
Books in Swedish
Naturally, I started writing in my native tongue. That was back in 1976, but my first book was published three years later. If you happen to read Swedish, check out my Swedish books.
Art
In my adolescence, I actually started painting professionally before writing any book, and had a few exhibitions. When the writing started to get serious, though, I sort of ceased to play with the brush - other than occasionally (until quite recently). But I have been pleasing my eyes by taking photos with some frequency, even a few videos. Have a look at some of my oil paintings, drawings, photos and videos.
Myth
I've studied the history of ideas with great pleasure for a number of years. I'm still supposed to be working on a dissertation about the patterns of thought in creation myths. It will be a book one of these days, but don't hold your breath. For now, you can find my texts on mythology and ancient cosmology on this website as well as another site dedicated to the subject.
Greek Philosophers
As part of my work on creation myths, I studied what the philosophers of Ancient Greece thought about the mythology of their time and the origin of the cosmos. It became a book, but most of its content can be found on this website.
Aristotle
Myths are stories, so I could not investigate their patterns without the guidance of Aristotle in his Poetics, where he explains how drama works. It's hard to leave Aristotle, once you've gotten familiar with him, so I've dwelt some more on him and his work. Read my texts about his life, his cosmology and his Poetics.
Aikido
The peaceful martial art aikido can be described as philosophy in motion, but I started studying it before getting any close encounter with Aristotle et al. It was in 1972, when I was 18, and I've been going on ever since. The aikido section of my website has always had the most visitors, who seem to appreciate the many texts, photos and instructive videos. I've also written books about aikido, as can be seen below. Clickt here to get to the aikido section of my website.
Aikibatto
To help my aikido students learn how to work with ken, the sword, and jo, the staff, I developed a system of exercises that I call aikibatto. It became a book, too, but most of its material can be found here.
Life Energy
In aikido as well as the other Japanese and Chinese martial arts, the idea of a life energy called ki (also spelled chi or qi) is instrumental. Similar life force ideas can be found in many cultures all through history. As part of my research in the history of ideas, I made an inventory of all kinds of such concepts. I wrote a book about it, but most of its content can be found here.
Qi Energy Exercises
I've also explained the Eastern idea of ki or qi in more detail, and developed a number of simple exercises by which to experience and increase it. That became a book, but most of the material can be found on my website on the theme. Click here to get to it.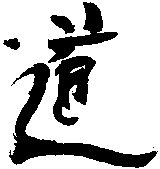 Taoistic
I've been a fan of the old Chinese classic Tao Te ching since I was about 20, and wrote a Swedish version of it that was published in 1991 (with several later editions). After years of hesitation I made an English version, published in 2011. I also made a website devoted to that book and other Taoist texts, where you find my whole translation of the Tao Te Ching, among other things.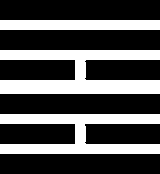 I Ching
One of the oldest books of China is I Ching, presenting how divination is done with the 64 hexagrams. I made a website about it, where you can try it out online. Whatever you think about it, it's an interesting way of approaching ancient Chinese cosmology.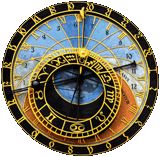 Astrology
I came across astrology quite by chance in my early twenties, and was intrigued by the complexity so different from what horoscope columns in the newspapers indicate. I know it's a controversial subject, recently labeled pseudo-science although it's much older than anything we today regard as science. It's interesting in so many ways - for example as a clue to how our predecessors thought about cause and effect in the world.

Anyway, I've written about it - in books as well as on the web. If you want to know what complete classical astrology is, click here to get started.
About Me
If you want to know some more about me, click here to read my comprised bio.
Swedish Website
I also have a website in Swedish, with material about my writing, aikido and myths, but also some of the many texts I wrote as a rock critic for the newspaper Dagens Nyheter and as a restaurant critic for Sydsvenskan.
---
All about the peaceful Japanese martial art.
A system of jo (staff) and ken (sword) exercises for aikido students.
My paintings, drawings, photos and video art.
My writing - fiction as well as non-fiction.
What the Greek philosophers thought about the cosmos, the gods and the myths.
Myth, its psychology and archetypes.
My bio.
---
My Other Websites
Myths in general and myths of creation in particular.
Qi (also spelled chi or ki) explained and exercises to increase it.
An encyclopedia of life energy concepts around the world.
The wisdom of Taoism and the Tao Te Ching, its primary source.
The ancient Chinese system of divination and free online reading.
Tarot card meanings in divination and a free online spread.
The complete horoscope chart and how to read it.
My Facebook page.
My Twitter account.
My Amazon Author page.
My YouTube account with aikido videos.
My YouTube account Aravadia, with art videos and poetry.
My Swedish website.
---
Click the header to get to the webpage where I present all my books in English. Click an image below to go to that book's page on Amazon.
---
Stefan Stenudd
About me
I'm a
Swedish
author
of fiction and non-fiction books in both Swedish and English. I'm also an
artist
, an
historian of ideas
and a
7 dan Aikikai Shihan
aikido instructor
. Click the header to read my full bio.